What We Do
Natural & Built Environments is a company that builds apartments, multi-use spaces, retail, offices, and for sale communities. Typically we maintain a majority stake- often 100% ownership.
For those new to the term, LEED is the highest level of green building certification in the world, where every detail is scrutinized. There are tiers that are awarded, the highest being LEED Platinum.

For us, the health of our our residents, our communities, and our world has been an internal responsibility and culture at Natural and Built Environments. Since 2010, all of our projects have been LEED certified- most at the highest level, LEED Platinum. We are proud to hold 34 certificates which is the highest number held by any private or public company in Washington State.
To learn more about the positive impact of LEED building on our world, visit: https://new.usgbc.org/leed
Eco Flats
Eco flats are minimalist, affordable, flats with shared living spaces. These units provide clean, safe, living environments in the heart of our cities and are ideal for single people of all backgrounds.
Residents enjoy cleaner indoor air quality and a soft environmental footprint. Not only do Eco Flats meet all the standards of being LEED certified, but they have a long term energy use of only 33% of the average apartment*.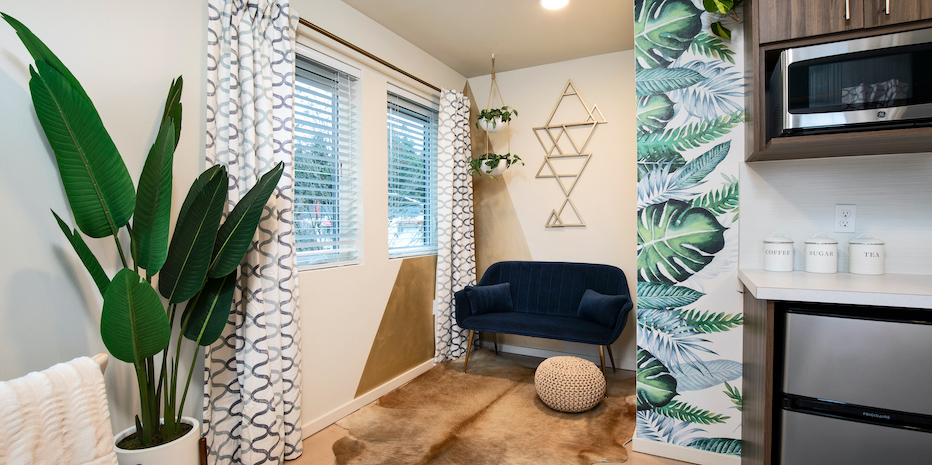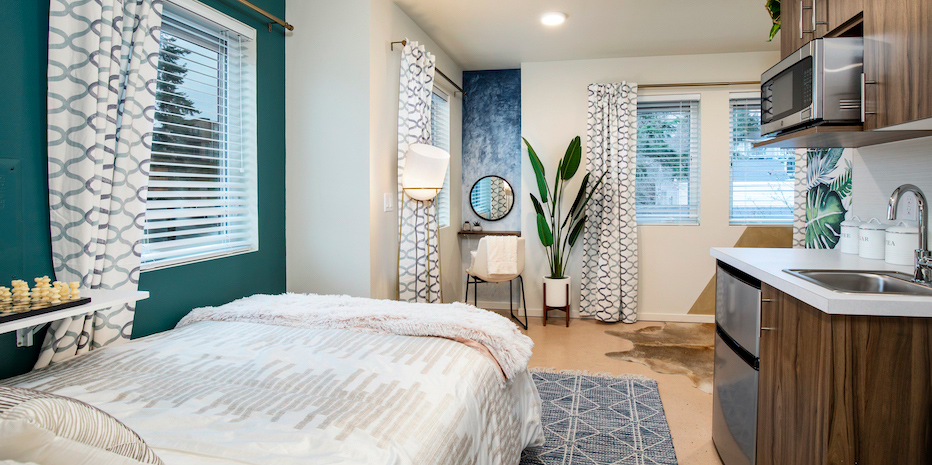 10 Minute Communities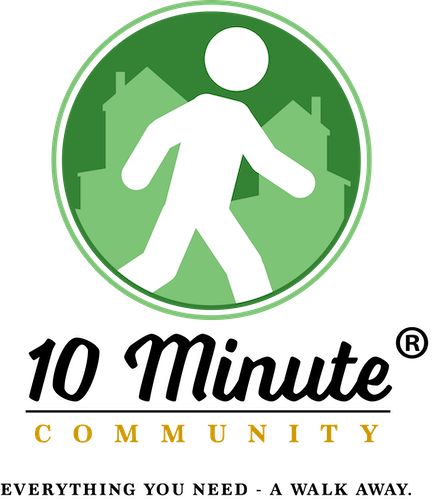 We build in 10 Minute Communities, locations where all your primary needs are within a 10 minute walking distance. This means work, entertainment, medical services, grocery stores, etc. are easily accessible without having to sit in wall to wall traffic for hours each week.
Many of our residents have happily shared the dramatic improvement in their quality of life, including cost savings, feeling more integrated in the community, and hours of additional free time instead of long commutes.
Living in 10 Minute Communities dramatically reduces the need for a car at all, and many people are surprised to learn our residents average 65% less car ownership than the average renter*.